The Weekender

– 504 sq. ft.

(

Traditional Series

)  The Verde – 600 sq. ft. (

Traditional Series

)
"The Small and Functional Weekender and Verde"
The price is right with The Weekender and Verde, two of our smallest models. Designed so you have just the essentials – a perfect cabin in the woods for ski weekends and summer fishing trips. These are one bedroom units and will fill the needs of most anyone looking for a simple yet functional cottage. These models have truss roof systems.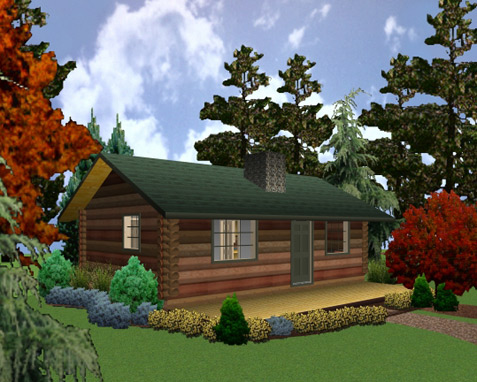 For a complete printer-friendly model brochure, including the FLOOR PLANS and MATERIAL LIST, download this PDF.
To view the pricing of this beautiful Traditional Series log home, visit our model pricing page located here.